The Road Weeps, The Well Runs Dry
This illustration is custom artwork, inspired by Seminole Indian patchwork for the promotion of the play titled
The Road Weeps, The Well Runs Dry
. The artwork is inspired by a description in the play which reads "at night every man can see his story writ on God's black face. During the day God hides it behind His hot smile and cloudy beard but at night… while he keeps His white eye open, His freckles glow a sparklin' gold."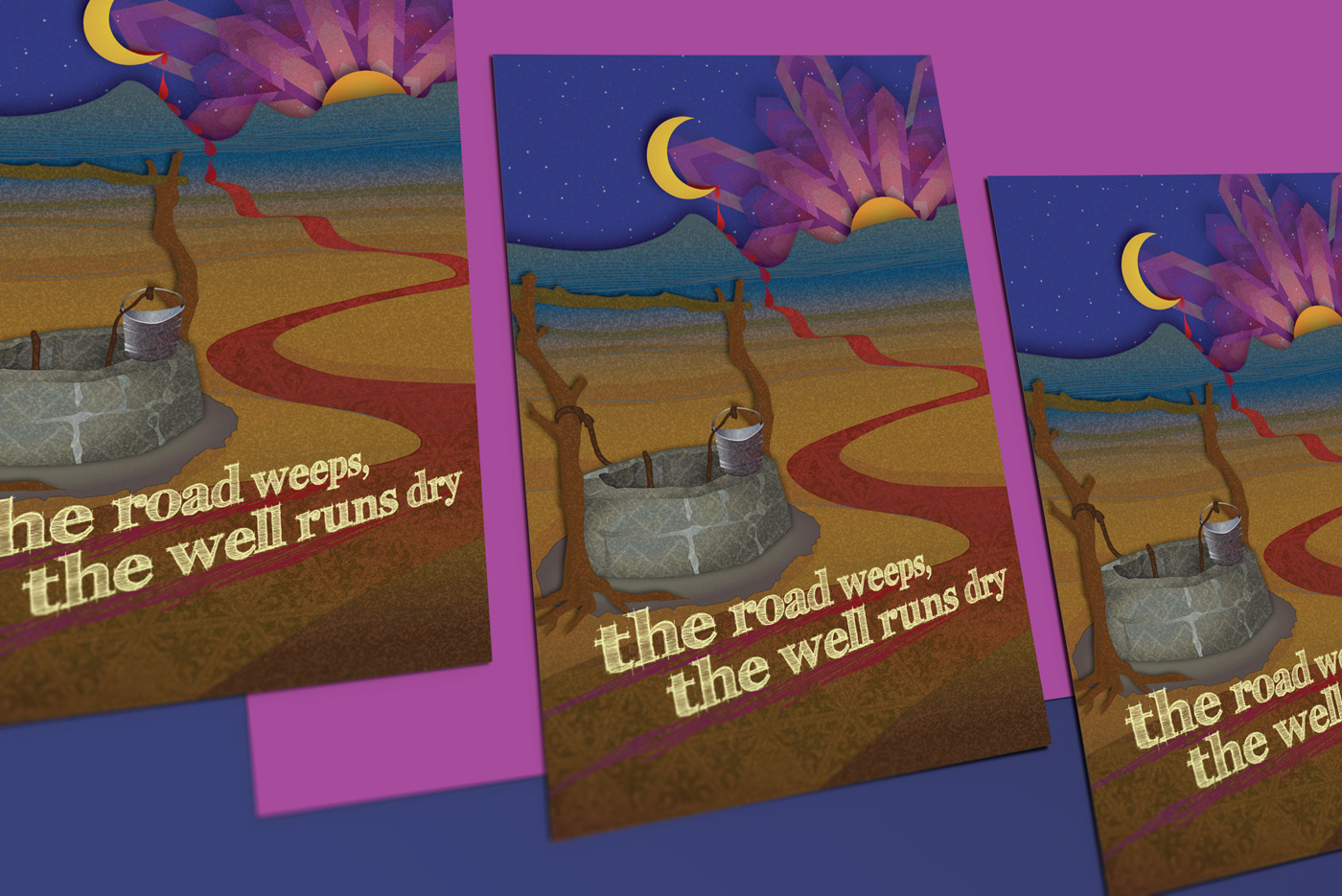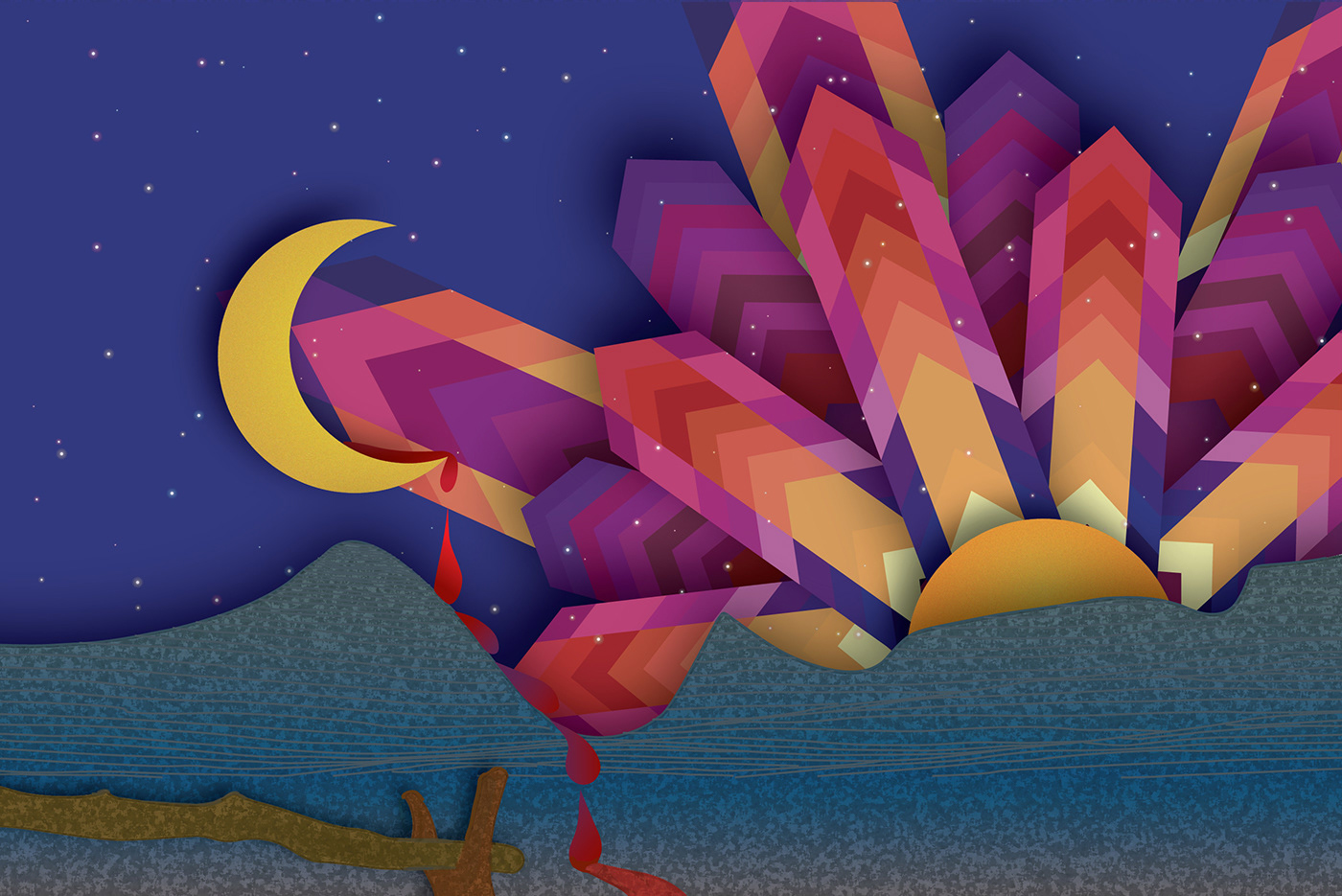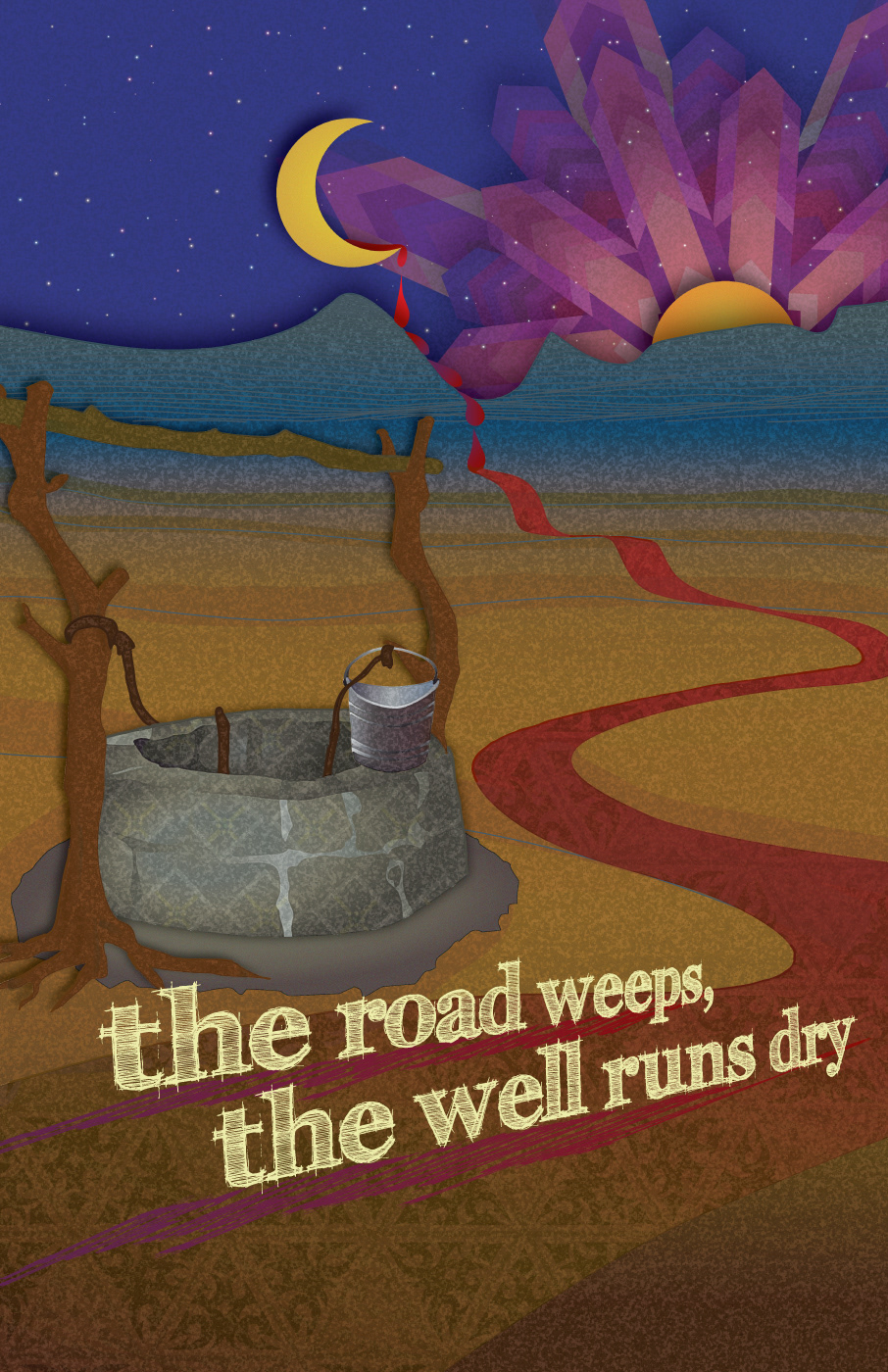 The Road Weeps, The Well Runs Dry toured across the United States after the play was written at the Lark Play Development Center in New York. To help the theaters participating in the tour promote the collaboration, a campaign was created to mark the origins of the story and the journey of the play itself across the country.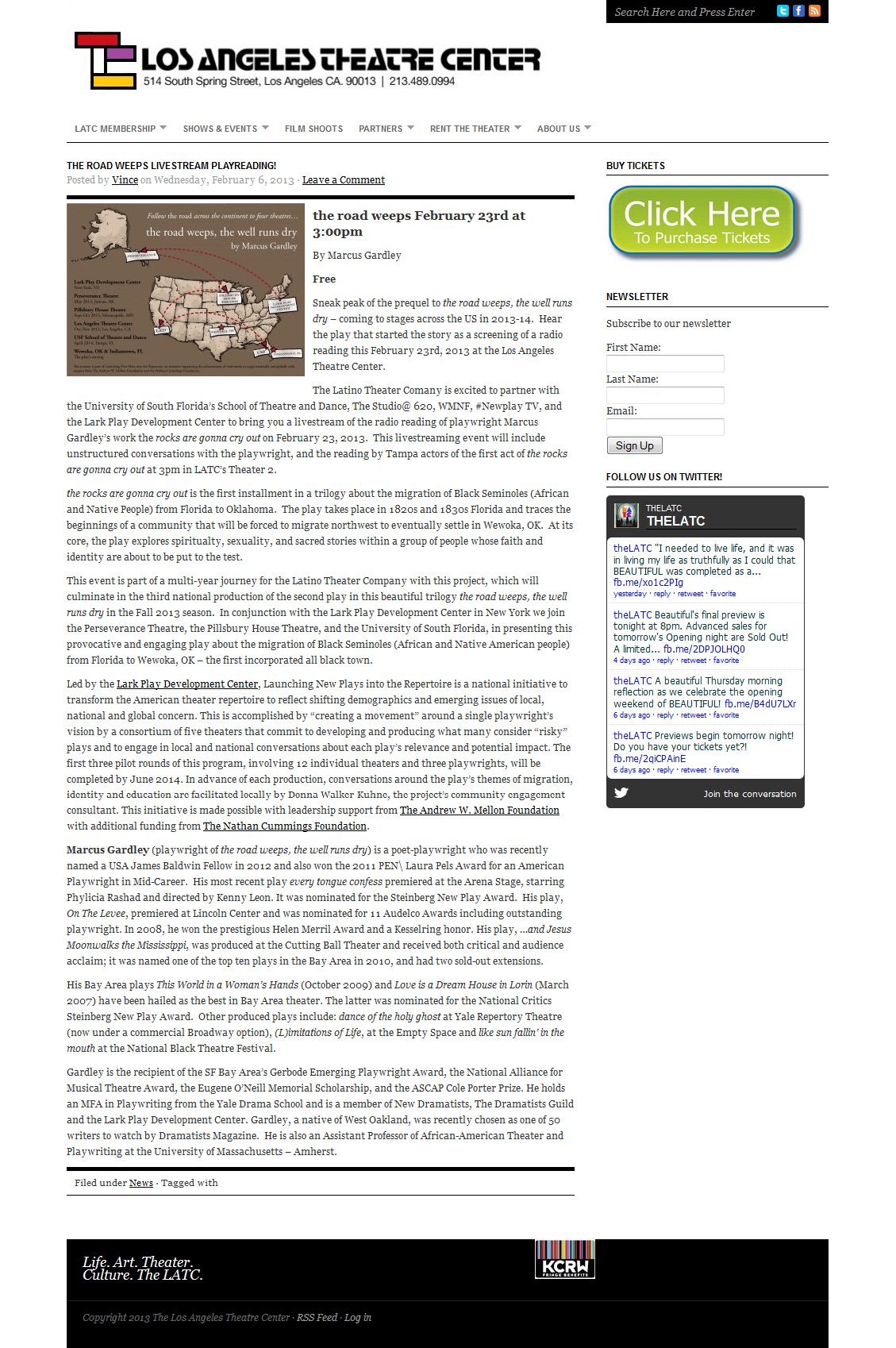 Surviving centuries of slavery, revolts and The Trail of Tears, a community of self-proclaimed Freedmen (Black Seminoles and people of mixed origins) incorporate the first all-black U.S. town in Wewoka, Oklahoma. But the very foundations of the town are rocked when the new religion and the old way come head to head, their former enslavers arrive to imprison them and the leader of the Freedmen makes use of his brilliant, 'burning' immortality. Based on historical facts and written in a gorgeously cadenced language, the road weeps, the well runs dry merges myth, folklore, and history of Black and Indigenous people.