In this project I was able to play around with some effects I wouldn't normally use. These photos were taken to promote the USF School of Theatre and Dance's performance of
A Midsummer Night's Dream
. The first three images show the progression from the initial photograph, with small adjustments in Adobe Lightroom, to more involved edits to create the appearance of night, and finally to the designed promotional image.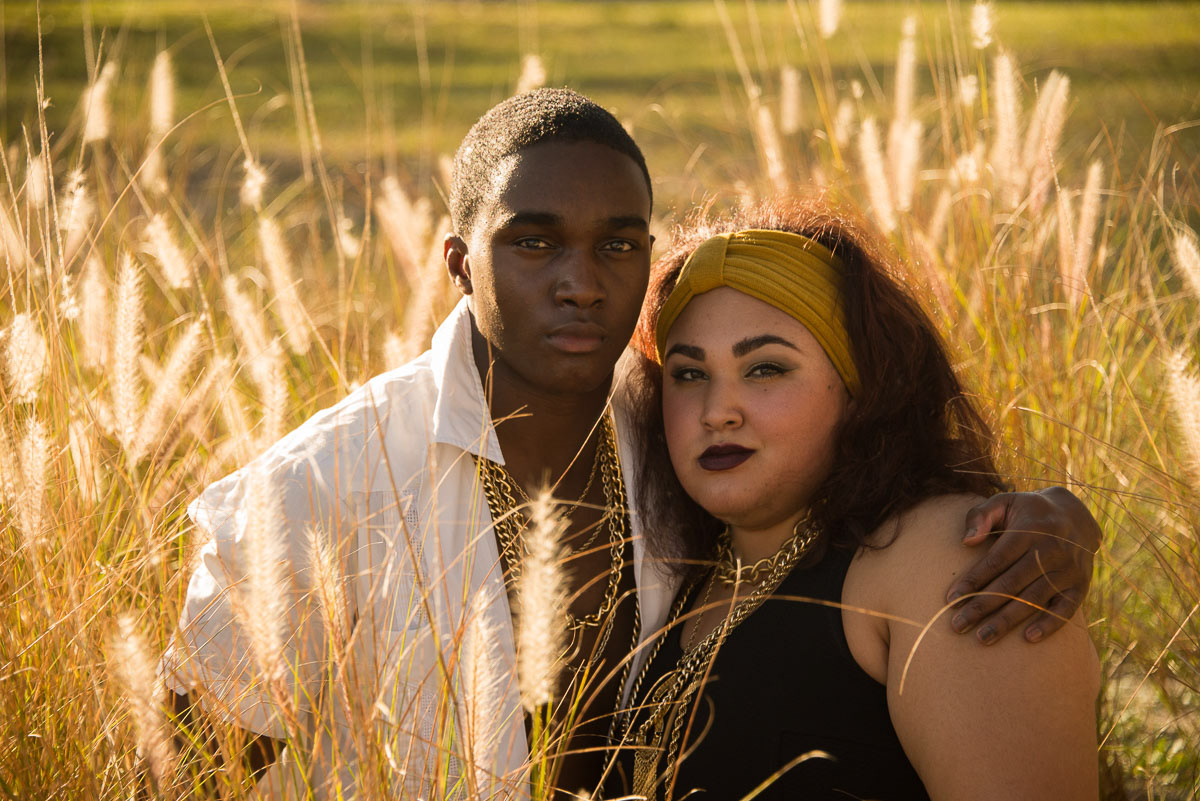 This first image, above, is the photo as shot. It came out remarkalby well considering that it was shot on a man-made beach on campus in the middle of a random day in January. Minor edits done in Adobe Lightroom of highlights, shadows, and contrast. Some blades of grass were removed from faces, but later added back in.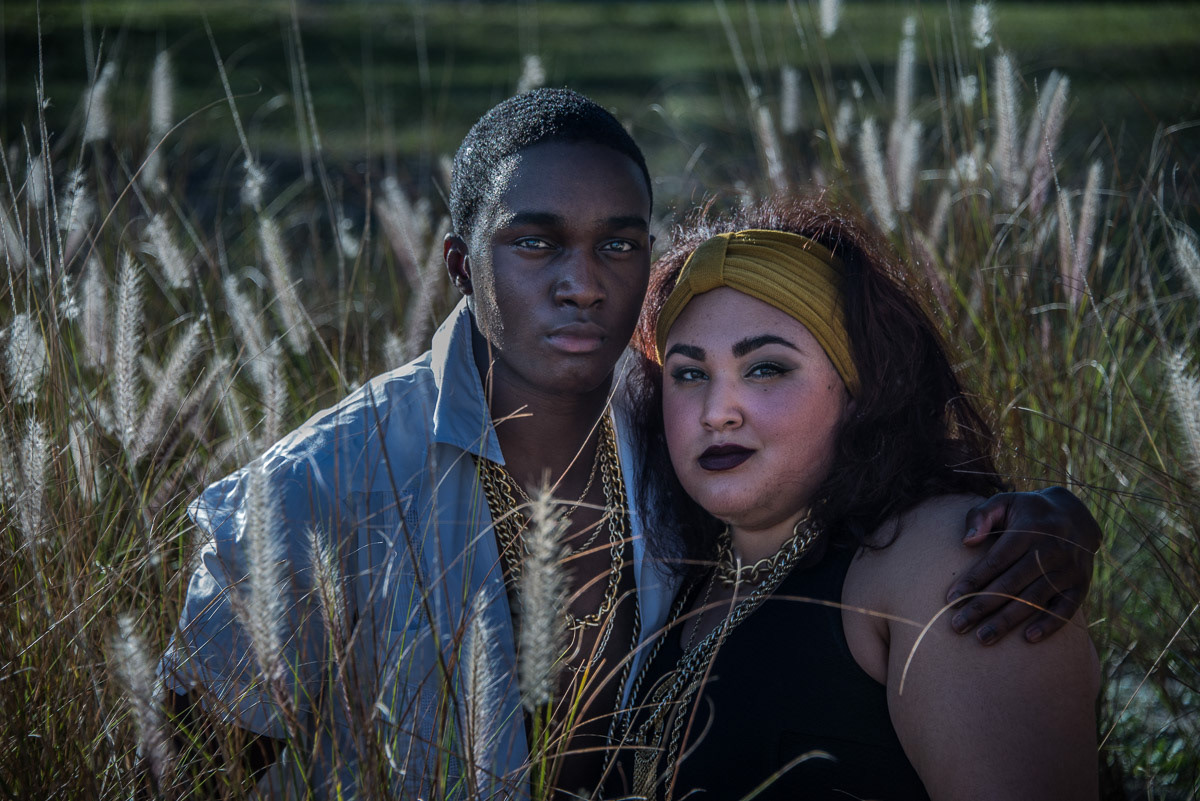 The second photo above shows the night time look which was requested. This was created through more extreme adjustments in Lightroom.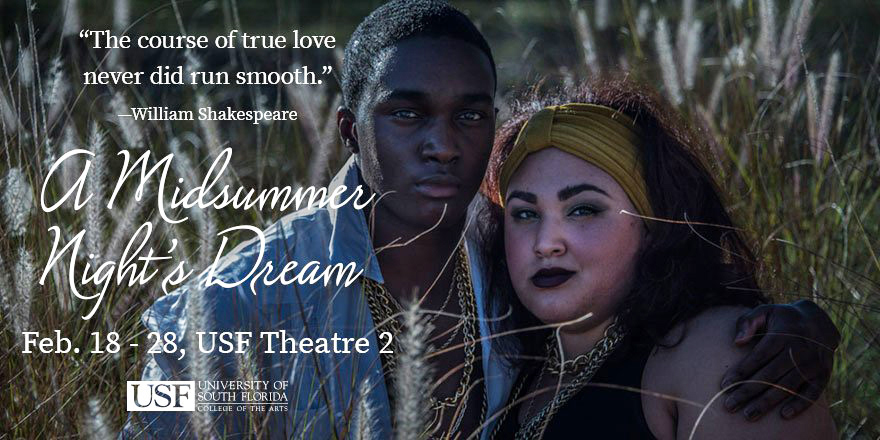 In the image above we have the third and final version of the image with graphic design layout by Nina Womeldurf. This final image was published on various social media platforms to promote the play and garnered great attention online.