Each year the USF School of Theatre & Dance announces their season of performances in advance of the academic year. Part of that announcement is revealing the tone of each of the productions to help the ticket sales and marketing efforts. These graphics were all custom created for each specific show and will serve as the basis artwork for other creative materials including season billboards, posters, direct mail, social media, as well as online and print advertisements.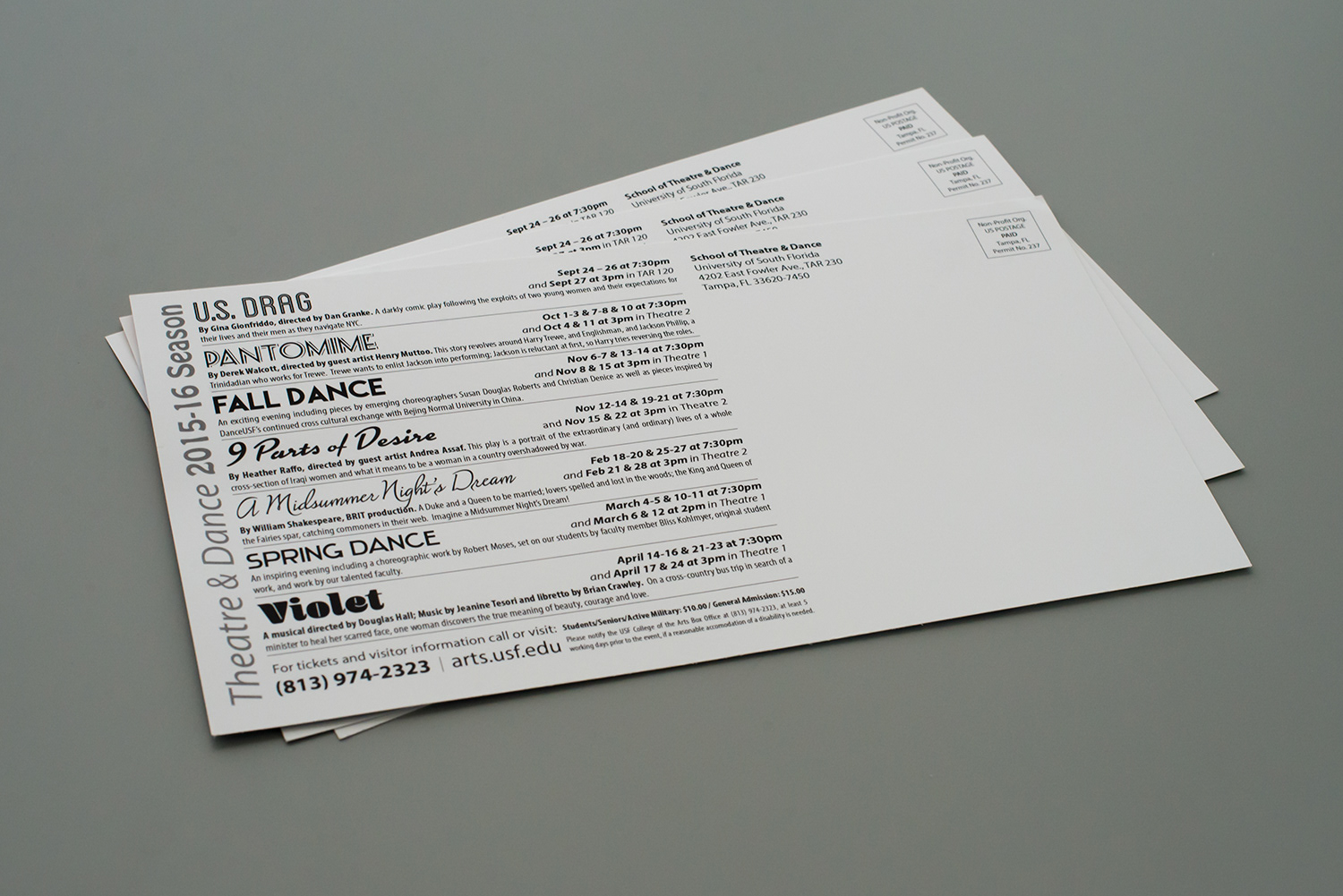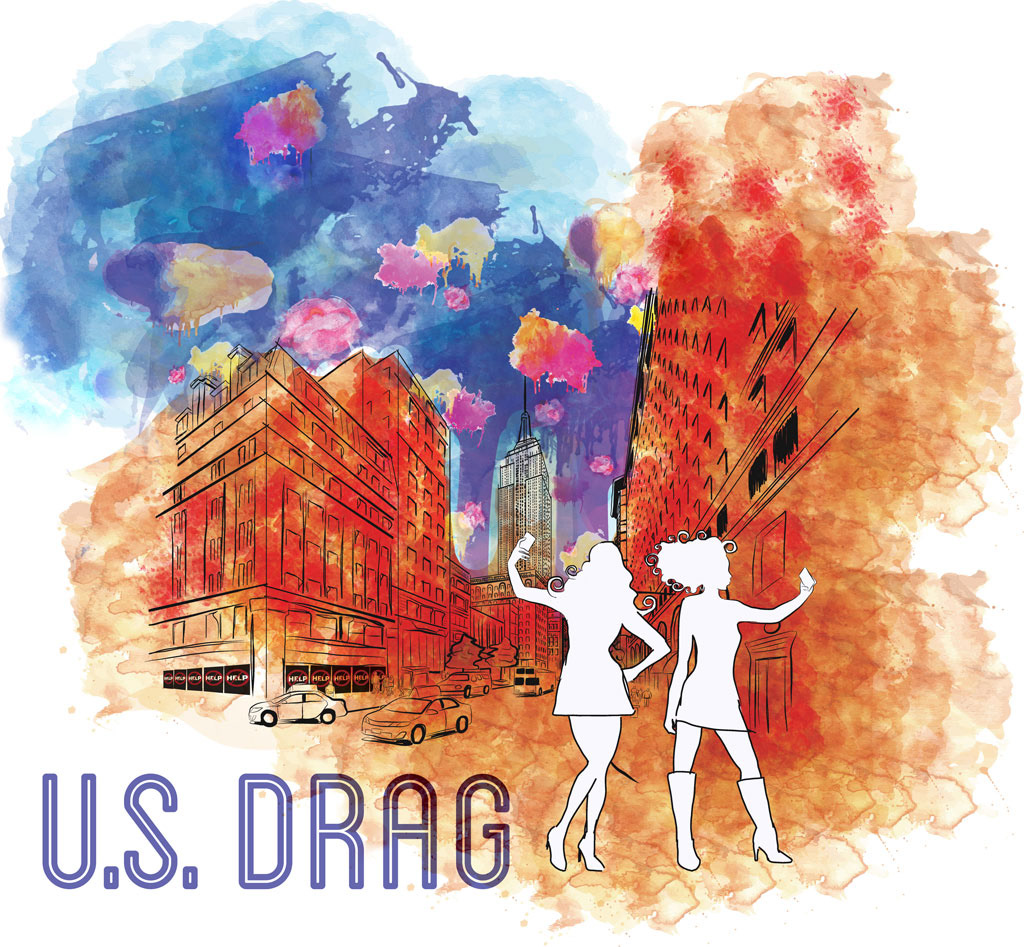 Graphics for
U.S. Drag
 are the result of a hand-drawn New York street using Adobe Ink in the Adobe Draw app then bringing in the raw sketch into Adobe Illustrator where custom watercolor brushes were created to give contrast to the figures of the two main charecters of the play.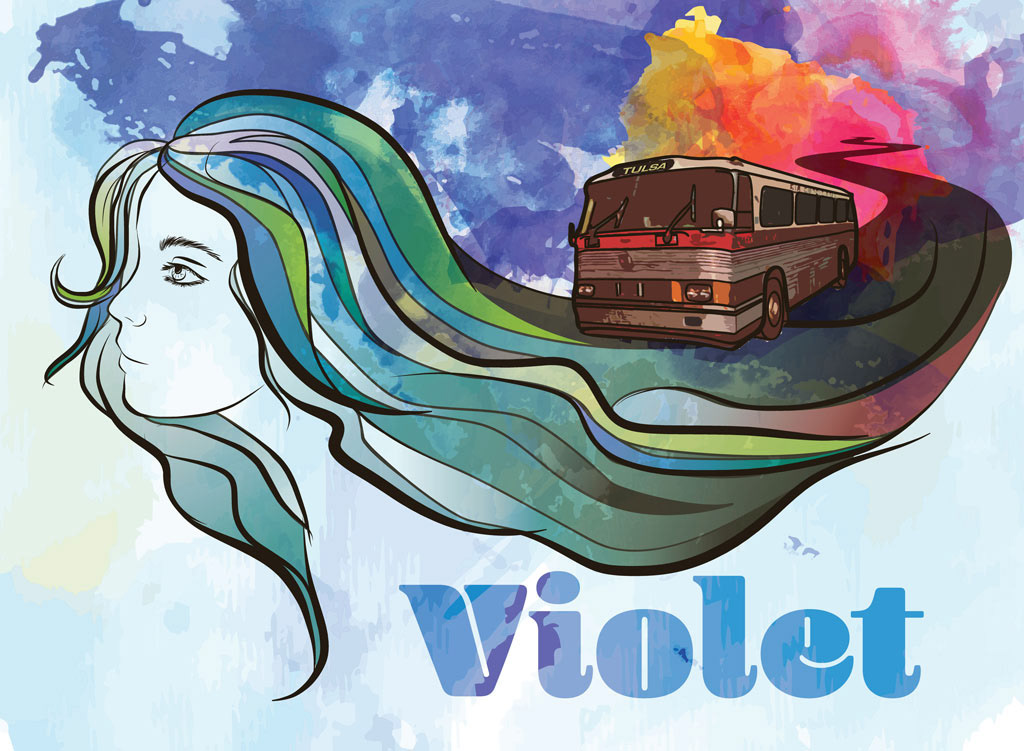 A sketch of the woman's face was created with 
Adobe Ink in Adobe Draw. Color and type and the bus illustration were later added in Adobe Illustrator. This illustration will be used to advertise the musical 
Violet.
The premise around the artwork for 
A Midsummer Night's Dream
 emphasizes a fairy backlit by the moon. Colors from other season play images were selected to help this poster blend in with the color scheme. Adobe Illustrator was the only tool for this poster.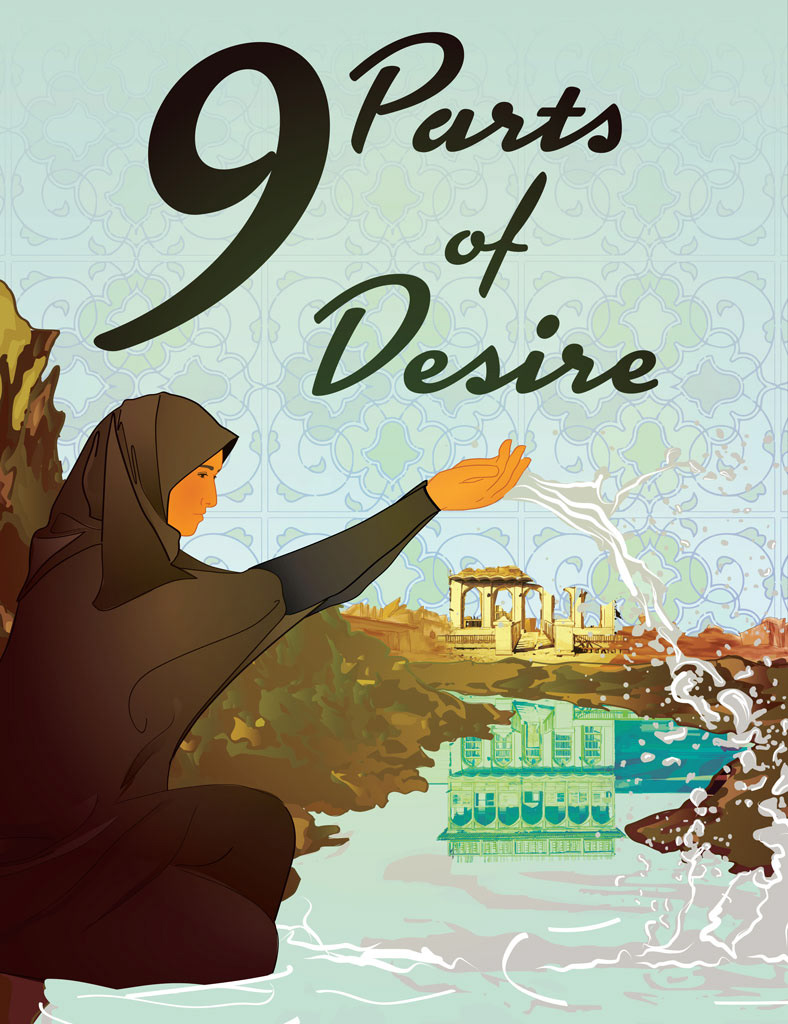 After drawing the woman by hand in Adobe Draw and studying the hijab attire, the sketch was brought into Adobe Illustrator were the river and the building rubble were added. This is the artwork for 
Nine Parts of Desire.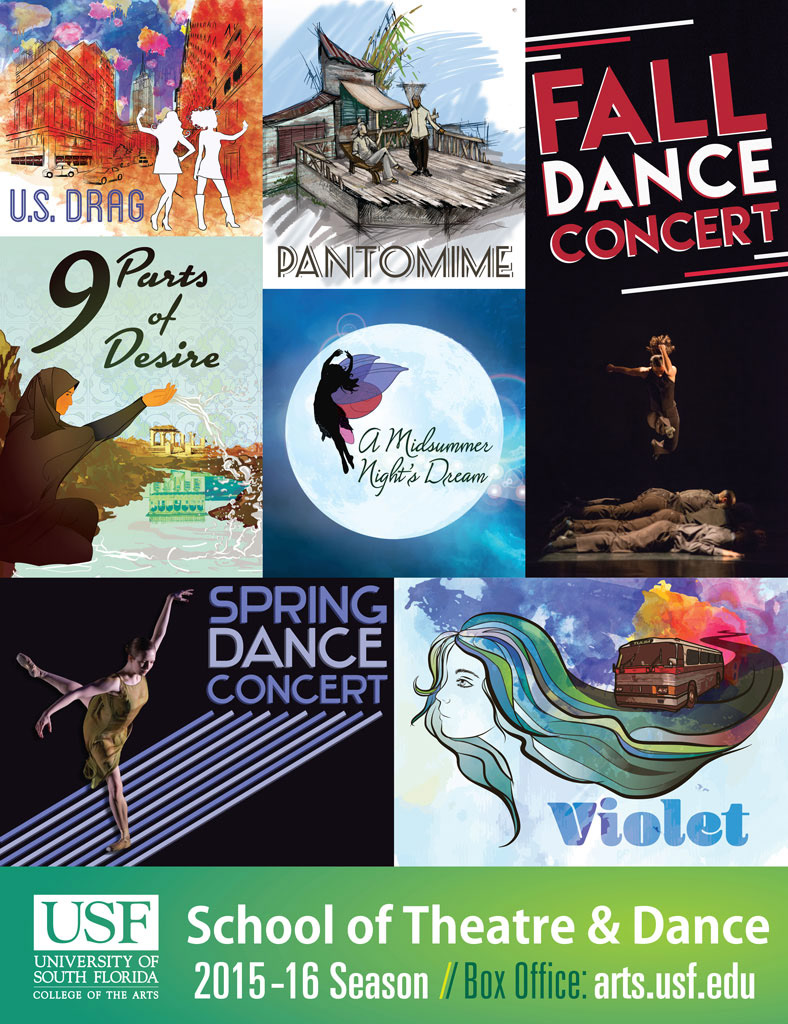 The billboard is the first advertisement for the season. I worked as creative director, supervising the creation of the dance posters and the
Pantomime
poster. When all the production artwork was complete, I setup the layout of the banner in Adobe Illustrator.