The Arts at USF
Website Redesign

To support objectives to improve new student recruitment and current student success, the University of South Florida's College of The Arts website underwent a complete overhaul in layout, design, and content, with a new approach to user experience.
The redesign, directed by Nina Contreras Womeldurf, began with an extensive marketing research project to better understand the needs of prospective and current students. The research findings lead to understanding the unique challenges a visual and performing arts college faces in recruitment and helped develop guidelines for a web copy rewrite. After wireframing, designing, developing, and testing, the new website launched in November 2017.

The new website greets visitors with a video showcasing talent from each department within the college. The new template design provides ample room to illustrate academic and student life by telling a visual story throughout the website and breaking up the monotony of text content.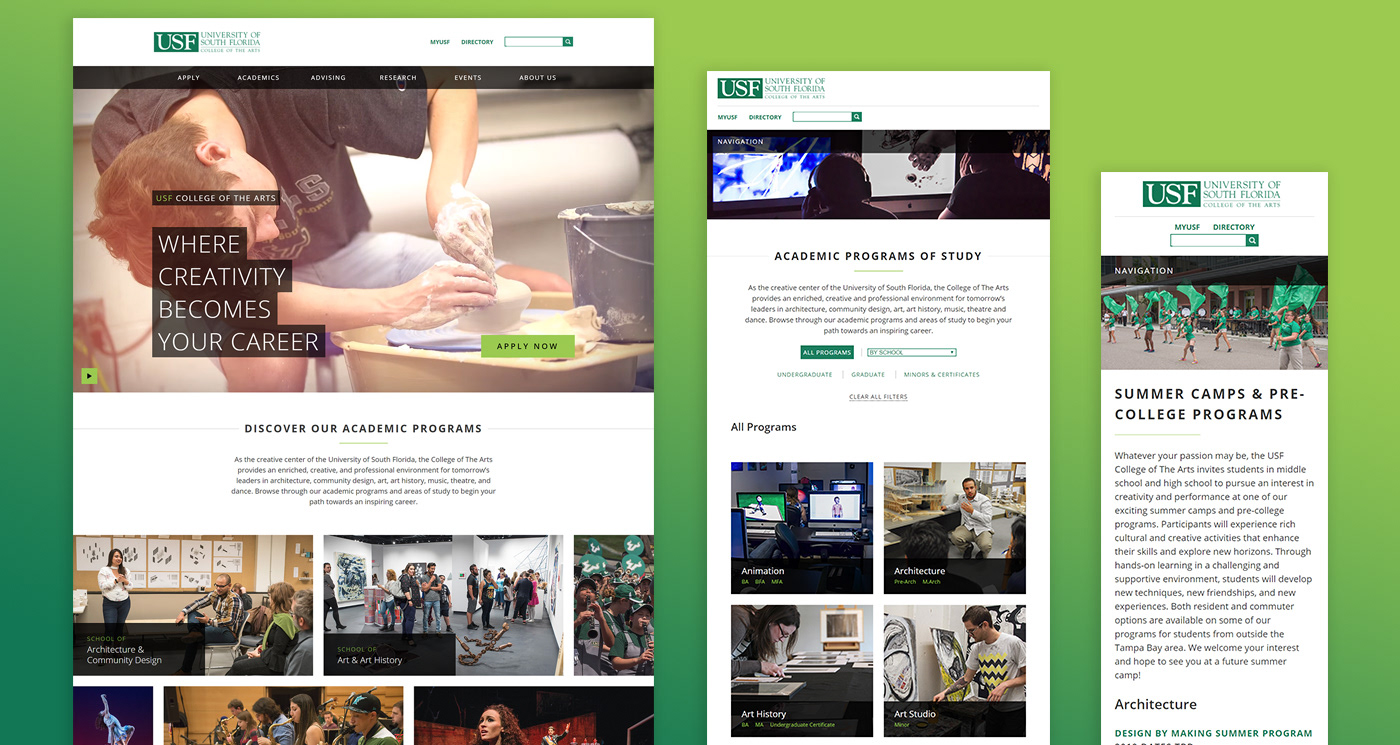 Among the key changes in this new website is the responsive design, where web pages adapt to various devices and screen sizes, thus ensuring an easy and pleasant viewing experience across both mobile and desktop platforms.