One of my roles at the USF College of The Arts is to serve as the brand manager for the college. I work with the main University Communications and Marketing office to apply and enforce USF's brand standards. At the same time, I work towards making the policies that govern The Arts at USF sub-brand to help promote events and educational programming to the Tampa Bay area.

Below are excerpts of some of the style guides I developed for my college.
2018
Logo by USF University Communications & Marketing, style guide by Nina Womeldurf.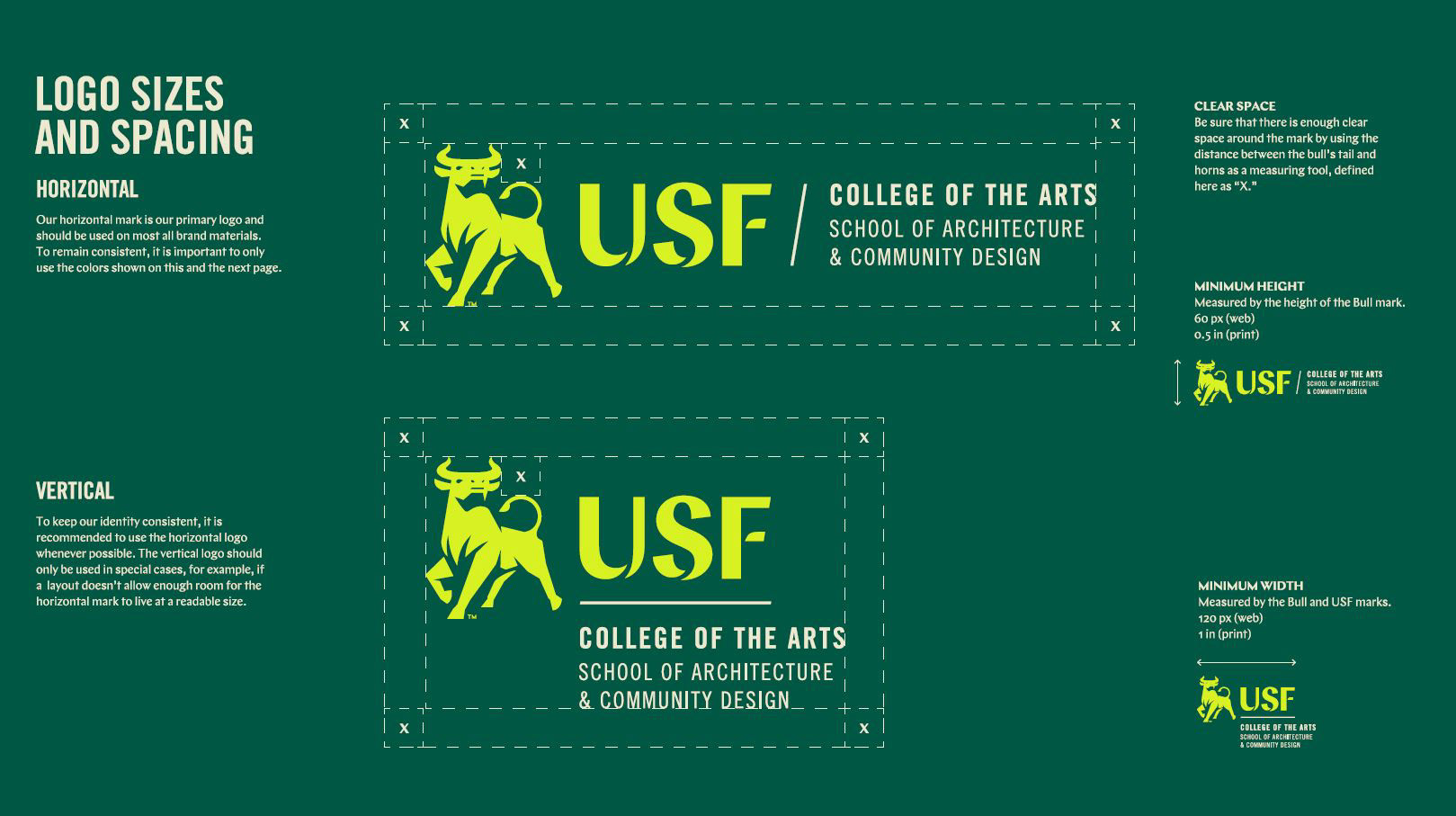 2015
Type treatment design and style guide by Nina Womeldurf.